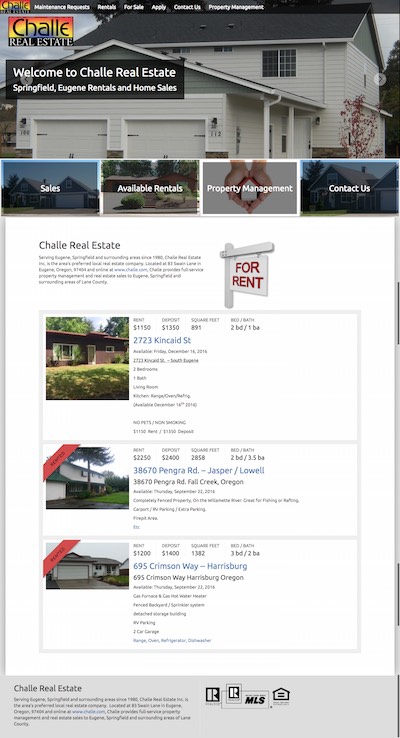 This property management company has seen increased search engine recognition as early as 30 days after subscribing to our monthly SEO service for property management.
This custom SEO optimized property management website template is mobile friendly, allows owner to input unlimited properties, and also has ability to display connected 3rd party property from Appfolio for example.
They continue to see excellent results!
50 conversions in 60 days
a 22% conversion rate
approx $6 per lead/conversion
responsive web design - mobile friendly
mobile and SEO optimized
To learn more about having SEO for your property management website checkout out our seo prices and contact us with any questions today.
Contact Bravo Web for your Property Management Website Template